The future of life science 2021:
The data revolution in life science and healthcare


Dates for the upcoming symposium will be announced early 2021
Data has always been the foundation for research. Today, the number of available data sources and data points are ever increasing. In combination with advanced computational power and constant development of methods for analysis, data can today provide new insights at an unprecedented level. At the same time, there are challenges regarding data handling, regulations and integrity that need to be discussed and addressed. How do we use data to gain benefit for society in a sustainable manner? What are the novel questions that researchers can address when new data is becoming available? How can the personal integrity be protected? How is data used in medicine and healthcare in different parts of the world? This symposium is a unique opportunity to get a qualified overview of and to discuss the possibilities that the new developments offer.
Over the course of the symposium, we will explore various topics, ranging from local to global, from precision medicine to environmental science. The discussions will be led by Adam Rutherford, British science author and broadcaster. Adam is a frequent contributor to the newspaper The Guardian and hosts the BBC Radio 4 programme Inside Science.
The symposium brings experts in different fields together to discuss how the latest breakthroughs in advanced biotechnology and artificial intelligence impact research, healthcare and ultimately society today and tomorrow. The participants include scientists, pharmaceutical industry executives, healthcare professionals, investors, policy and decision makers as well as journalists.
Short presentations by leading scientists are followed by moderated discussions. Each participant is encouraged to contribute with their own expertise and personal experience. We are particularly interested in generating thoughtful debates and sharing ideas during the discussions.
This is a by invitation only symposium with a limited number of participants. If you wish to receive an invitation please contact ylva.williams@ssci.se.
Where and When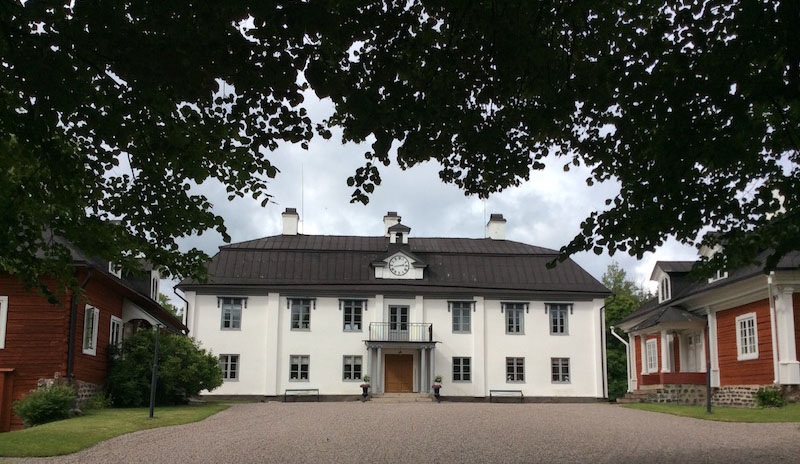 The meeting takes place at the beautiful setting of Engelsbergs Bruk – a UNESCO world heritage site – two hours north of Stockholm. Dates for the upcoming symposium to be announced.